Unlimited Sushi & Hibachi
MONDAY – FRIDAY LUNCH
11:00am to 3:00pm
| | |
| --- | --- |
| ADULT | $15.99 |
| KID 3-6 | $6.99 |
| KID 7-10 | $9.99 |
MONDAY – FRIDAY DINNER 4:30PM to CLOSE
SATURDAY & SUNDAY ALL DAY
| | |
| --- | --- |
| ADULT  | $23.99 |
| KID 3-6 | $8.99 |
| KID 7-10 | $12.99 |
If you are looking for a great Unlimited Sushi & Hibachi experience, you won't be disappointed!
Just a few rules to keep in mind.
"Unlimited Sushi & Hibachi" is for Dine-In customers only
Sharing is not allowed between guests who choose to order "Unlimited Sushi & Hibachi" and those ordering "A La Carte"
To keep our prices low, and still maintain high quality service, we kindly ask that you order according to your appetite, as we charge $0.50 to $1.00 for leftovers.
We will consider uneaten rice balls from each piece of nigiri, or rice left from sushi rolls, as leftovers.
After surcharge, guests may take leftovers home.
Entrees and Appetizers will come out in no particular order.
We'll serve it as soon as it's ready to maintain freshness, unless requested
We kindly ask guests to make their orders prior to last call, and we will do our best to accommodate last minute walk-in patrons.
18% Gratuity will be automatically charged for parties of 6 or more guests.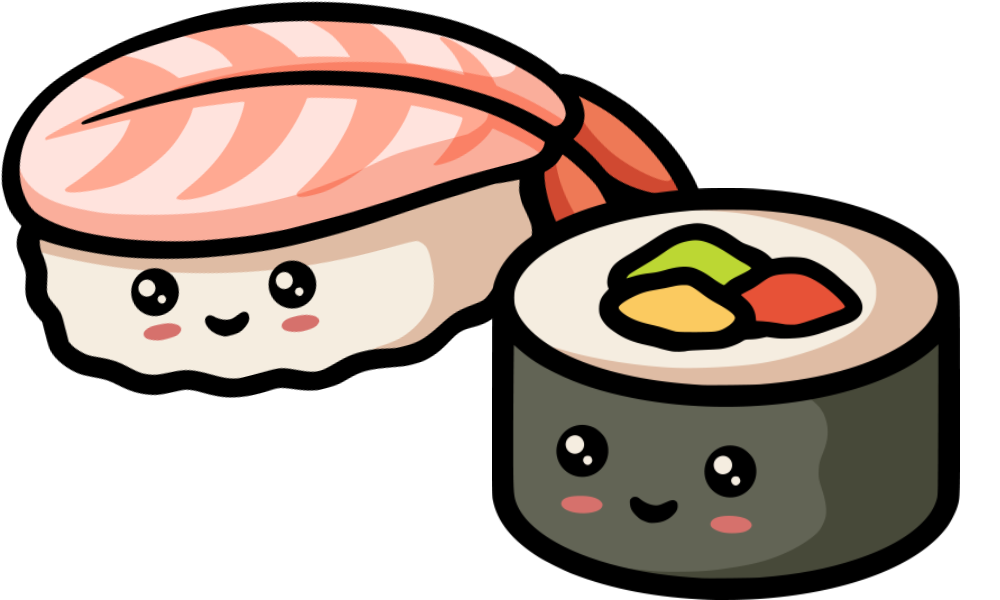 NIGIRI / SASHIMI
Nigiri 1 piece per order
Sashimi $0.50/ea - Dinner Only
*Yellowtail - DINNER ONLY
*Tobiko Egg - DINNER ONLY
*White Tuna - DINNER ONLY
*Saba (Mackerel) - DINNER ONLY
CLASSIC ROLLS / HAND ROLLS
Shrimp Tempura Roll (5pcs) - DINNER ONLY
CHEF'S SPECIAL ROLLS (8PCS)
Angel Hair Roll - Shrimp Tempura, Cream Cheese, Cucumber with Crabmeat and Crunch on Top (Yummy Sauce, Eel Sauce)
Fried Cheese Cake - $4.99